50+ Festival – Event Summary
The York Older People's Assembly in association with The Press,
and sponsored by Later Life Hub, Harrowells and the Foresters Friendly Society
presents:
YORK 50+ FESTIVAL 2021
FULL OF LIFE!

Welcome to our 16th Annual 50+ Festival
25 September – 3 October 2021
Offering over 80 diverse events organised by local enthusiastic individuals and groups.
With a successful 16 year track record the 50+ Festival is now firmly on the York calendar for citizens and visitors to enjoy.
The 50+ Festival is a grassroots affair put on by people who want to share what they have to offer with the community.
What is a taster session today may well become a regular weekly hobby as people discover new interests
and ways of keeping healthy in body and mind.
Browse through the opportunities below and, if you think something is missing, why not organise an event next year?
YORK 50+ FESTIVAL SPONSORS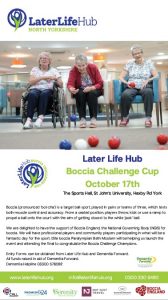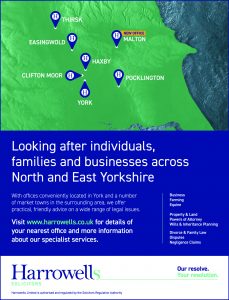 BUSINESS PARTICIPATION – Lifecycle Ceremonies, Sport and Active Leisure,
Home Instead, Action for Elders, Minster Lions, OCAY, JRHT, Samaritans.
    —————————————————————————————————————————————————————————-
      We welcome your participation. Watch out for the brochures in early September at Visit York, libraries, community centres, and many other outlets across the city. The programme can also be downloaded Here.
Every community has something to offer and enjoy – let's use the Festival to encourage participation,
give people a sense of wellbeing and end loneliness and isolation.
  For a summary of the 2021 Festival, read on…
Age Friendly York Citizen Group – St. Sampson's Centre, Church Street
Age UK York, open house – St Edmund House, Margaret Street
Can you 'Play your Cards Right'? – St. Sampson's Centre, Church Street
Dementia Awareness Session – Online
Finding out about Homeshare York – St. Sampson's Centre, Church Street
Free Employability and Careers Advice Telephone Drop In – via phone
Interested in Volunteering with OCAY ( Older Citizens Advocacy York ) – The Priory Street Centre
JRHT Care Services. "We show we care" – Online
Live Well York – St. Sampson's Centre, Church Street
Talk to a trusted solicitor about making your Will and Lasting Powers of Attorney – Online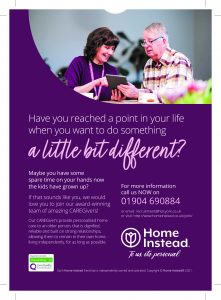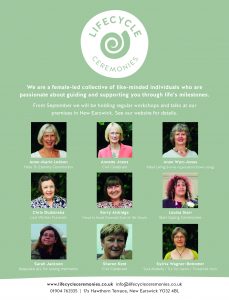 Chatty benches – Acomb Front Street, Acomb Gateway Centre, Folk Hall New Earswick,
Glen Gardens Heworth, King George's Field Fossway, Poppleton Green,
Rowntree Park, St. Lukes Burton Stone Lane, The Village Haxby
At home with Qi Gong: movement to soothe and calm (4-week course) – Online
Guided House Tour and Meditation – Kilnwick Percy Hall, Pocklington
Qi Gong for challenging times – York Yoga Studio, Acomb Road & Online
Resolving Pain Using The Mind Body Connection – Online
Talk on the Buddhist Way to Inner Peace plus Guided Meditation – Gillygate
Winter Wellbeing for the over 50s – The Raylor Centre, James Street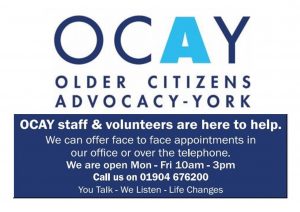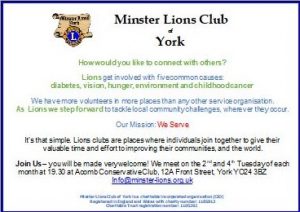 A York Walk – Rowntree Park
Balanced Lives HOP: Healthy Older People – Online
Balanced Lives Tai Chi and Chat Relaxation – Online
Bowling Green Taster Sessions – West Bank Park, Holgate
Burnholme Sports Centre Open afternoon – Tang Hall
Fitness and Boxing session – Redeness St, Layerthorpe
Get Your Kit On, Recreational Football – Burnholme Sports Centre, Tang Hall
GOTri Acomb Family Triathlon – Energise Leisure Centre, Cornlands Road
Inclusive Fitness Open Afternoon – Energise Leisure Centre, Cornlands Road
Jorvik Folk Dance Club, traditional English Folk dance – St. Aiden's Church, Acomb
Masters Hockey Session – Huntington School Astro Pitch
Nordic Walking – Rawcliffe Country Park & West Bank Park, Holgate 
Play basketball for free – Hull Road Park, Rowntree Park and Glen Gardens, Heworth
Play tennis for free – Hull Road Park 
Tag Rugby Sports – New Earswick Sport Club
Walking Football – Burnholme Sports Centre & Huntington Secondary School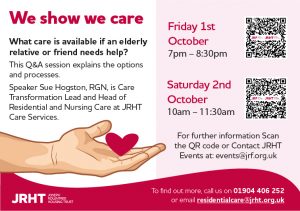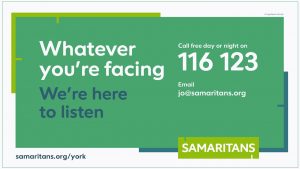 Bringing the Rowntree Post-War Leisure Surveys to Life – Online
Introduction to Spiritualism / Mediumship 7-9 Wilton Rise, Holgate
Walls and floods, a thousand years in york's history (free walking tour) – Tower Gardens 
"York in close up" & "York Minster in close up" – SPARK, Piccadilly and online
Autumn Planting ( for carers ) – Online
Confidence Building for Women Returners Workshop – Online
Confidence To Be Your Authentic Self ( Women's Workshop ) – Online
Eco-Crafters taster – St Nicks Environment Centre, Rawdon Ave.
Family History Workshop ( for carers ) – Online
French Taster sessions – Online 
Fun With Google & Getting to Grips With Using Zoom & Social Media and
Using QR Codes, The Basics – Clifton Explore Library
Painting and Drawing – Online
Want to feel more confidence with your smartphone or tablet? – New Earswick Folk Hall


Unit 24, SPARK:YORK, 17-21 Piccadilly
YORK YO1 9PB
Working for older people in York. YOPA aims to:
represent the views of older people in York to decision makers locally and nationally.

Inform older people about services that are available.

Identify where needs are not being met.